​Antisemitism Studies

---
Antisemitism Studies
​provides the leading forum for new scholarship on the millennial phenomenon of antisemitism, both its past and present manifestations. Multidisciplinary and international in scope, the journal publishes a variety of perspectives on, and interpretations of, the problem of antisemitism and its impact on society.
Each issue is composed of a brief introduction by the editor, a selection of scholarly articles, and reviews of significant new books published on the subject.
Antisemitism Studies
​is a double blind peer-reviewed publication issued every April and October by Indiana University Press.
​The journal is
edited by Catherine Chatterley and
sponsored by the
Canadian Institute for the Study of Antisemitism
(CISA).
​

​

---
Editorial Board


​Editor-in-Chief
​
Catherine Chatterley
Canadian Institute for the Study of Antisemitism;
​University of Manitoba
​

Board Members
​
Yehuda Bauer, Hebrew University

Jean Cahan, University of Nebraska

Bruno Chaouat, University of Minnesota

Jeremy Cohen, Tel Aviv University

Manuela Consonni, Hebrew University

R. Amy Elman, Kalamazoo College

Sander Gilman, Emory University

Bernard Harrison, University of Sussex

Jeffrey Herf, University of Maryland

Günther Jikeli, Indiana University at Bloomington
​
Steven Katz, Boston University

Arieh Kochavi, University of Haifa

Matthias Küntzel, Hamburg

Walter Laqueur, Washington, DC

Richard Levy, University of Illinois at Chicago

Deborah Lipstadt, Emory University

Sara Lipton, SUNY at Stony Brook

Joanna B. Michlic, Bristol University

David Nirenberg, University of Chicago

Dina Porat, Tel Aviv U., Chief Historian, Yad Vashem

Moishe Postone, University of Chicago

Lars Rensmann, University of Groningen

Alvin Rosenfeld, Indiana University at Bloomington

Miri Rubin, Queen Mary University of London

Monika Schwarz-Friesel, Technical University of Berlin

Milton Shain, University of Cape Town

Karin Stoegner, University of Vienna

Esther Webman, Tel Aviv University

Ruth Wisse, Harvard University

Contents of Third Issue


Volume 2, Issue 1, Spring 2018

Editor's Introduction
Catherine Chatterley


Articles

Holocaust Memory and Antisemitism in Slovakia: The Postwar Era to the Present
Nina Paulovičová

Antisemitism in Contemporary Latvia: At the Nexus of Competing Nationalisms and a Securitizing State
Matthew Kott

New Sensibilities, New Volatilities: Antisemitism in Contemporary Hungary
Ferenc Laczó


Book Review Essay

Antisemitism (New and Old), Islamist Judeophobia, and the Defense of Israel: Remembering and Using the Work of Robert Solomon Wistrich
Frederick Krantz


Book Reviews

Against Anti-Semitism: An Anthology of Twentieth-Century Polish Writings
Adam Michnik and Agnieszka Marczyk
Jan Grabowski


Socialism of Fools: Capitalism and Modern Anti-Semitism
Michele Battini
Jonathan Karp


Where the Jews Aren't--The Sad and Absurd Story of Birobidzhan, Russia's Jewish Autonomous Region
Masha Gessen
Anna Shternshis


The Romanian Orthodox Church and the Holocaust
Ion Popa
Jovan Byford


Mother of Mercy, Bane of the Jews: Devotion to the Virgin Mary in Anglo-Norman England
Kati Ihnat
Ora Limor


The Holocaust, Israel and "the Jew": Histories of Antisemitism in Postwar Dutch Society
Remco Ensel and Evelien Gans
Dienke Hondius


Jewish Life in Belarus: The Final Decade of the Stalin Regime, 1944–1953
Leonid Smilovitsky
Zvi Gitelman



This issue will be released in mid-April.
---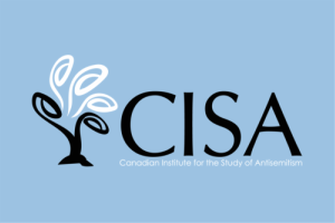 For information, please contact the Editor:
Dr. Catherine Chatterley
Editor-in-Chief,
Antisemitism Studies
c/o Canadian Institute for the Study of Antisemitism
PO Box 58029 RPO Bishop Grandin
Winnipeg, Manitoba, CANADA, R2M 2R6
Email:
antisemitismstudies@icloud.com
---